When the going gets tough, the tough send letters of joy!

Carnival Homewares is very proud to be involved with The Letterbox Project.  Created by Mea Campbell from CONNECTED AU, the project is based on "the idea that those of us who are lucky to be healthy, and surrounded by our families, can reach out and gift our time to someone who's experienced may be more challenging."
Carnival Homewares donated our Post Boxes to the campaign to encourage others to join in and bring a smile to people's faces. Lopa from Carnival Homewares was so impressed by what CONNECTED AU was doing and suggested we get involved.
"Sending a little joy – handwritten letters sent from people all over Australia to people isolated, disconnected and lonely." The Letterbox Project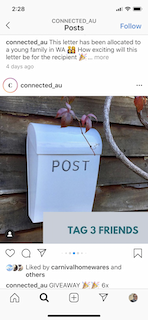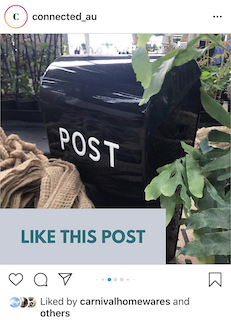 There are lots of others who are doing wonderful things to help those who are isolated during COVID-19.  Our Carnival Homewares Post Boxes are also providing a lift of spirits for residents at Murray Haven Homes, in NSW.  Each of their residents has their own personal post box on their door, which has given them a link to the outside world, delivering daily papers, letters and information. They have enlisted the local primary school to write letters to the residents which has given them much joy.  Rita and Norm (below) love their letterboxes!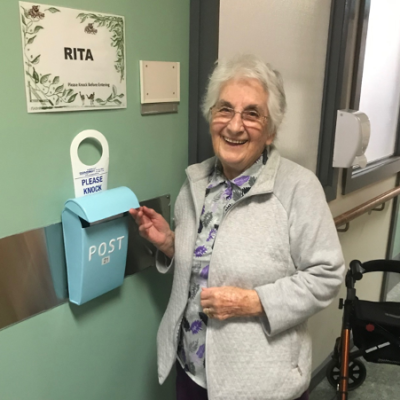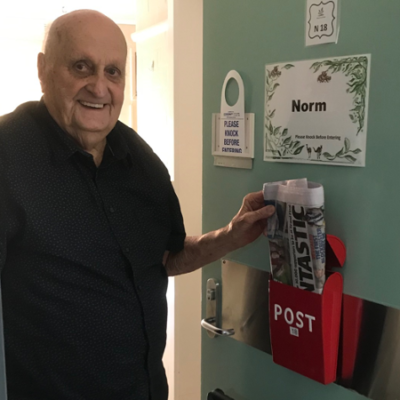 "It's delightful to see all the smiles on the resident's faces. Thank you Carnival Homewares from all the staff and residents of Murray Haven Homes."  Deborah Telford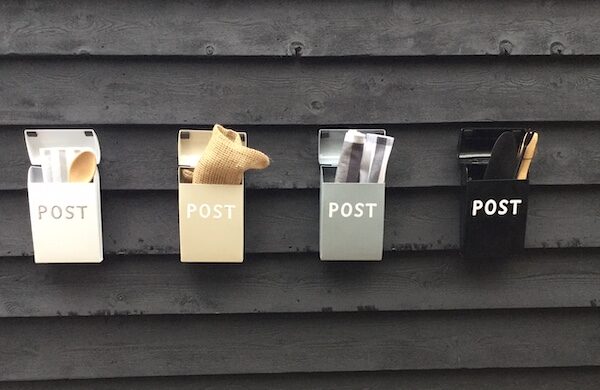 If you'd like to get involved in The Letterbox Project, check it out and click here.   And of course, you can have your very own letterbox, or give one to that someone special and leave the lovely little notes! Buy yours now – click here
Don't forget we are only a phone call or an email away to assist you. In challenging times please call us, ask for advice and support.  We are a family run a small business so we understand how tough it is out there, so let's deal with this difficult time together.
p. (+61) 03 9808 2222    e. accounts@carnivalhomewares.com.au