We are excited to share with you our latest collaboration with
Home Beautiful Magazine
        Elle Lovelock of H2HB (House to Home Beautiful) and Natalee Bowen of Indah Island were brought in to help owner Robyn Llewellyn create a fresh take on her Hamptons style Hall & Hart home on Sydney's North Shore!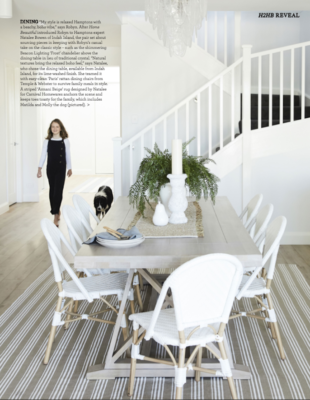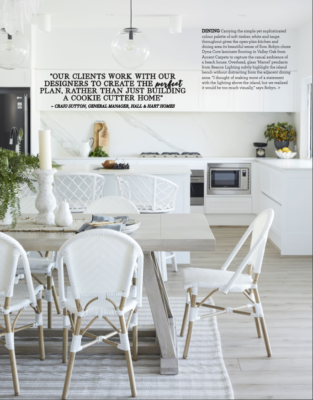 "A relaxed Hamptons style with a beachy boho vibe" was Robyn's brief.
Our 'Armani Beige' easy-care floor rug features. Designed in collaboration with Natalee Bowen of Indah Island!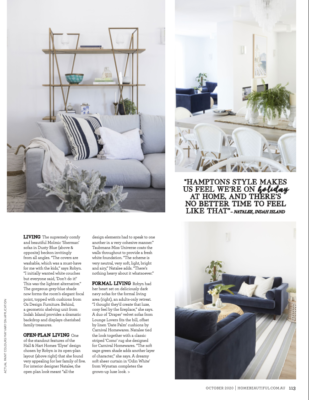 Carnival Homewares lush ice blue velvet cushion sits centre stage in the guest bedroom, and our linen date palm cushions adorn velvet sofas in the formal living room. Natalie tied the look together with the 'Como' rug, a classic stripe designed for the Indah Island & Carnival Homewares Collaboration.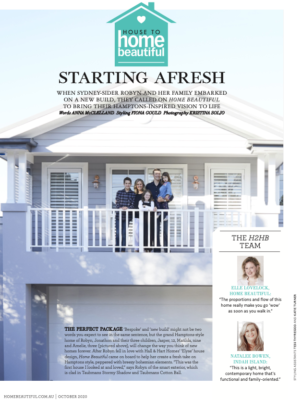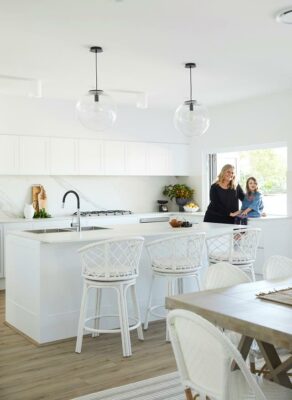 "Hampton style makes us feel we're on holiday at home, and there is no better time to feel like that" – Natalee, Indah Island
You can also read the full article in Homes To Love online magazine!
Now is the time to create your own Hamptons look!
Carnival Homewares by Indah Island floor rugs are available to order.
call on 03 9808 2222 email: info@carnivalhomewares.com.au