In the latest 'Homes to Love' edition, award winning interior designer Natalee Bowen takes us on a refreshing tropical escape with one of our exclusive recycled cotton rugs from the Carnival Homewares x Indah Island collection.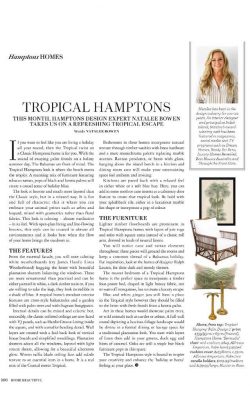 Our Carnival Homewares by Indah Island 'Armani Beige' floor rug goes perfectly with Rattan Furniture, animal prints and tropical greenery!  A tropical twist to the classical Hamptons.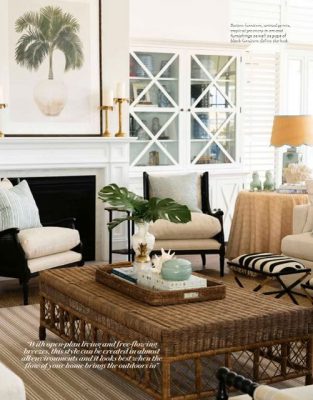 "This look is calming – almost meditative in its feel. With open plan living and free flowing breezes, this style can be created in almost all environments, and it looks best when the flow of your home brings the outdoors in. The Tropical Hamptons style is bound to inspire your creativity and enhance the 'holiday at home' feeling at your place". 
–Natalee Bowen, Indah Island 
Now is the time to create your own Hamptons look! 
Carnival Homewares by Indah Island floor rugs are available online. 
  call on 03 9808 2222 email: info@carnivalhomewares.com.au