Australian Country Magazine shows off a new range of rugs from 
Carnival Homewares by Indah Island Collaboration
      Natalee & Mark Bowen of Indah Island have created Australia's own version of the Hamptons style in Toodyaya WA,
'The Hamptons Farm Estate'
Carnival Homewares by Indah Island designer rugs made from recycled cottons are seen throughout their beautiful country property!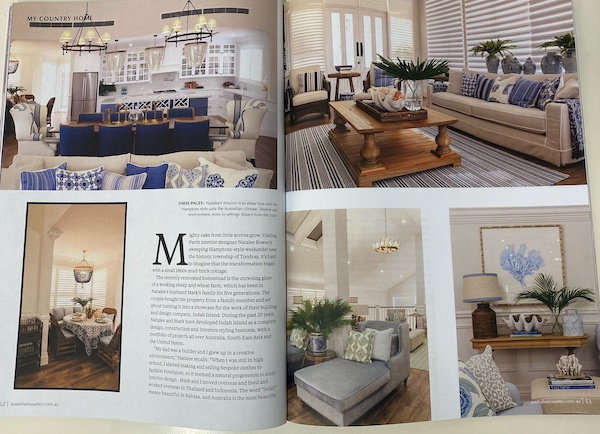 The Carnival Homewares by Indah Island Collaboration introduces a stunning new & environmentally friendly collection of Hamptons inspired designer floor rugs.  Classic stripes are woven from 'recycled cottons' in subdued naturals & seaside blues so suited to Australia's relaxed lifestyle & climate.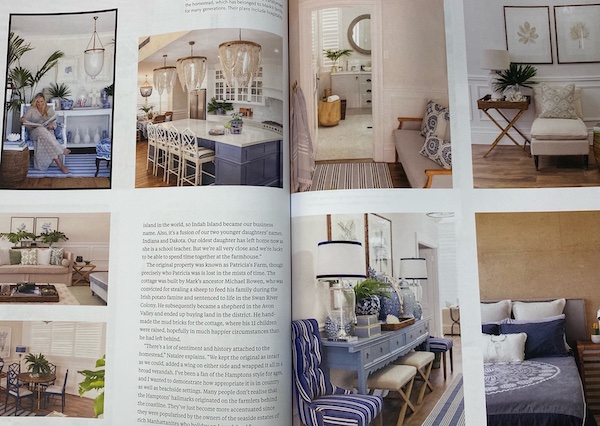 In today's world of mass production, we appreciate the time and skill involved in producing a handmade item.  These cotton rugs are woven on handlooms, making each one a unique and special piece.  Like anything handmade, this takes a little more care & time to bring to you.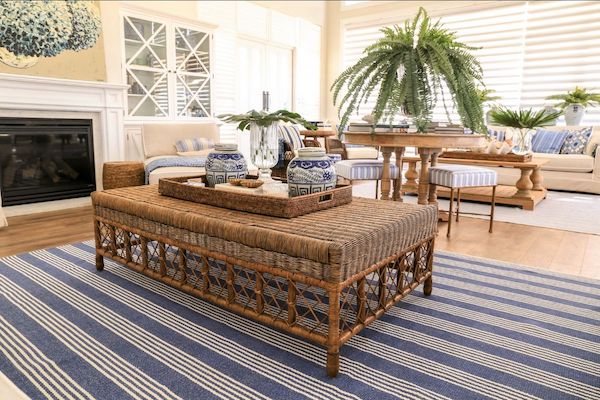 "Hampton style makes us feel we're on holiday at home, and there is no better time to feel like that" – Natalee, Indah Island
Now is the time to create your own Hamptons look!
Carnival Homewares by Indah Island floor rugs are available to order.
In challenging times please do call us & let us know if we can assist.
Carnival Homewares takes all precautions to be Covid safe.
call on 03 9808 2222 email: info@carnivalhomewares.com.au